Navagraha Temple Yagyas
Ten days of temple yagyas for the nine planets
Plus two days of 50 priest Lakshmi Yagyas in Pune, April 18,19
($65 for all ten days; April 13 - 22)
This yagya series deepens and enhances our connection with each of the nine planets to promote balance and success in the coming year, leading to abundance and peace in life regardless of our external circumstances.
We begin 2017 with a series of Navagraha (nine planet) temple yagyas to provide a long lasting and positive influence of balance and smoothness to our lives throughout the coming year.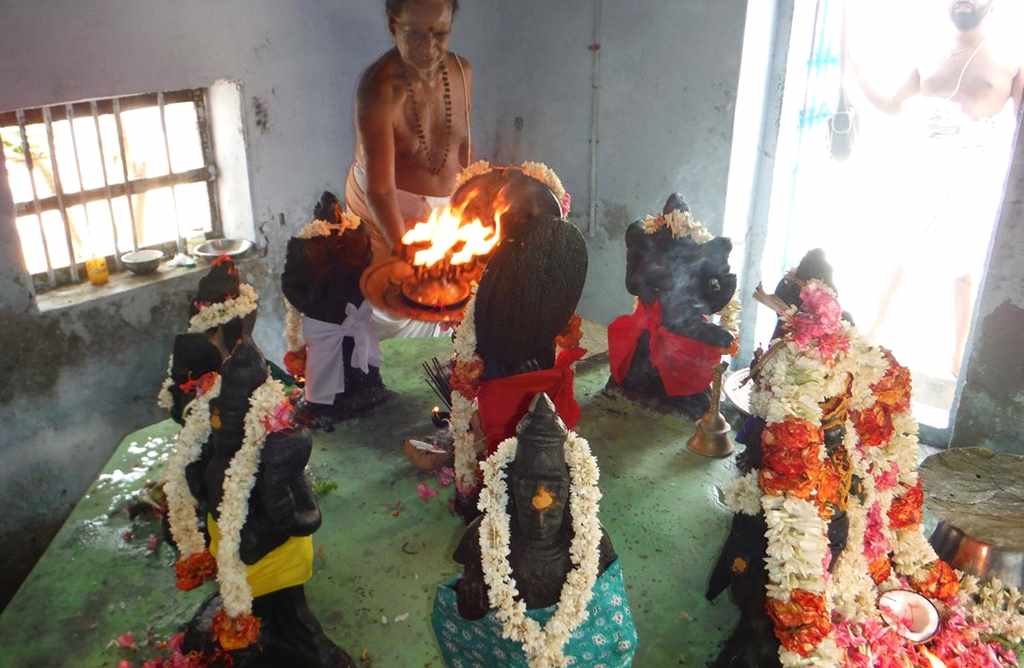 These yagyas will be held over a ten day period in the Kumbakonam region of southern Tamil Nadu, famous for its temples devoted to the nine planets. The last three days of yagyas will take place in Kanchipuram at a wonderful Saturn temple deep in the countryside.
Each day the yagya will take place at a different temple appropriate to the day of the week, and will consist of an abishekam yagya in which liquid offerings (milk, sandalwood, sesame oil, honey, etc) are offered to the deity. We will perform yagyas in the Moon temple on Monday, Mars temple on Tuesday, etc. The series concludes with three days of fire yagyas at a Saturn Temple in Kanchi.
Navagraha yagyas are especially important because they smooth out the effects of difficult planets like Rahu/Ketu, Saturn and Mars. This is a particularly powerful time because Saturn, Jupiter, and Venus are all retrograde.
For photos of past Navagraha Temple yagyas please click here, and here.
Complete information and signup is available here.
Or sign up directly using the button below:
After you have made payment for the yagyas, please click here to enter names and birth data for you and the members of your family.
---
Photos from the February Shivaratri and Ganga Yagyas
(for all photo galleries please click here)