October Yagya Program ($97/$65)
3 Days of Ancestor Yagyas in Varanasi
10 Days of Navaratri Yagyas in Kanchipuram
50 Priest Lakshmi Yagya in Pune
October is a busy month this year with the traditional timing for the Varanasi Ancestor Yagyas coming just before the Navaratri Yagyas. Plus we are offering our usual 50 priest Lakshmi Yagya, making for a very comprehensive program!
You have the option of participating in both programs for ($97) or either one ($65)
Signup options and details are here.
---
Ancestor Yagyas, October 11-13
This ritual is ancient, dating back many thousands of years in the vedic tradition and is performed for the benefit of the previous generations of our families.
The idea is a simple one. The vedic tradition includes reincarnation as the experience of multiple lives during which the soul evolves to greater purity and perfection.
Families are an important part of this evolution because each generation provides for and protects subsequent generations.
The Shraddha ritual is one in which we honor and symbolically feed and provide for the sustenance of previous generations of our family.
Signup options and details are here.
---
Navaratri Yagyas, October 12-21
Navaratri honors the Divine Mother in the form of Durga, Lakshmi, and Saraswati, who represent Power, Abundance and Wisdom in their most powerful and charming forms.
During this yagya series, our priests perform an elaborate Chandi (shakti or goddess) yagya from 7 AM to 1 PM, followed by 2 hours of evening pujas when the Chandi Path Goddess Mantra is recited along with the 1008 names (Sahasranam) of Lalitha; the most beautiful form of the goddess.
We are also including a full day Ganesha yagya at the beginning of the Navaratri Yagyas. This yagya removes obstacles to our progress towards enlightenment and material success.
The final day, Vijaya Dashami, will feature special pujas for Saraswati who is honored on this day of victory, symbolic of the victory of light over darkness and joy over suffering. These yagyas are profoundly purifying and eliminate old stresses and bad karmas. As a result life is lived with more freedom, happiness and satisfaction.
Signup options and details are here.
---
May Navagraha Temple Yagyas
(for all photo galleries please click here)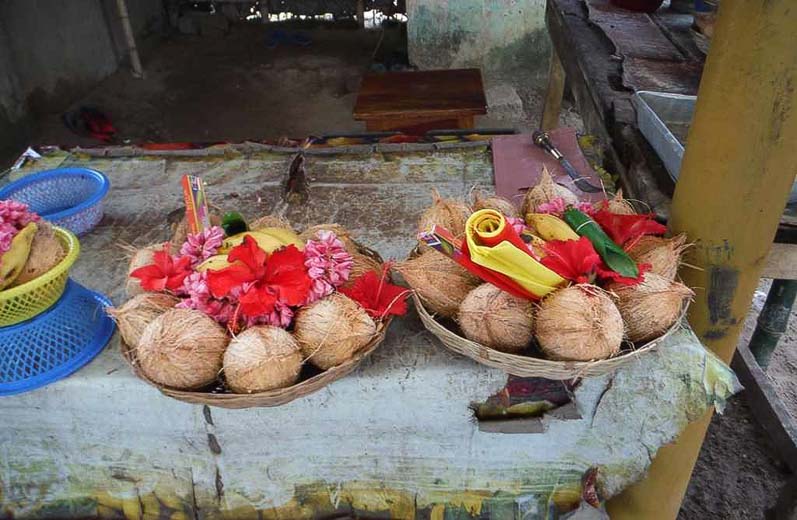 Ready to begin at the Sun Temple.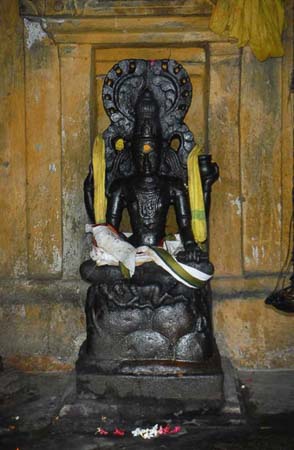 The Moon Temple Deity.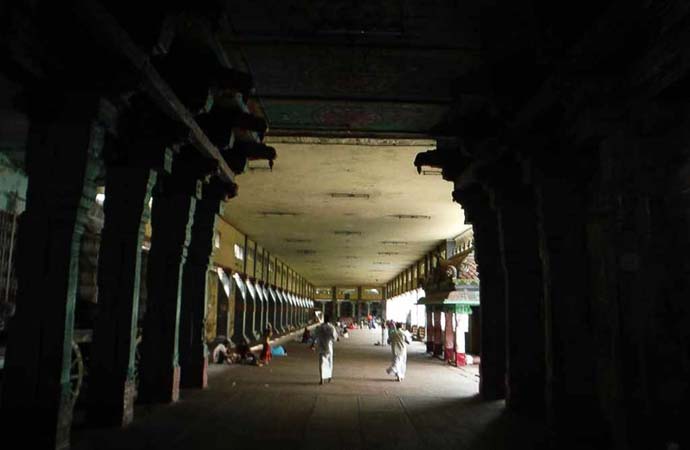 The Mars Temple is very large.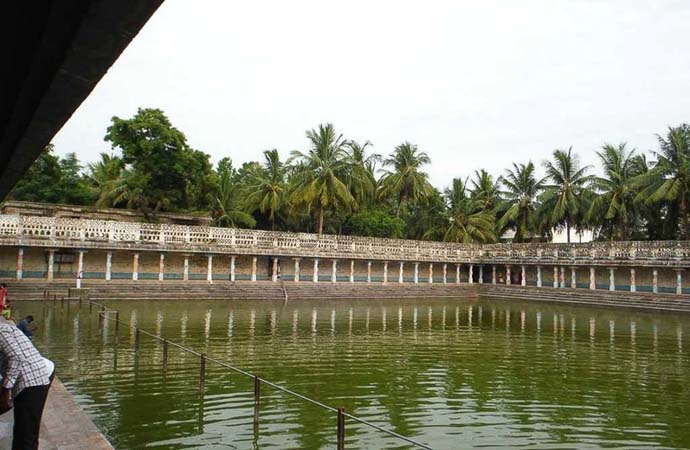 A large water tank at the Mars Temple.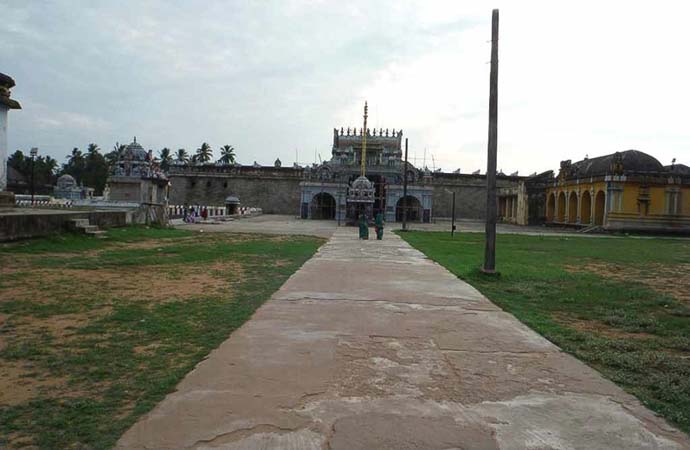 The Mercury Temple.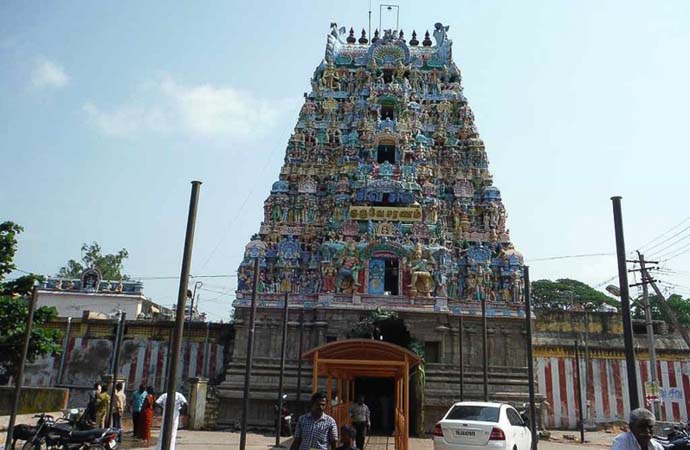 The gopuram at the Jupiter temple.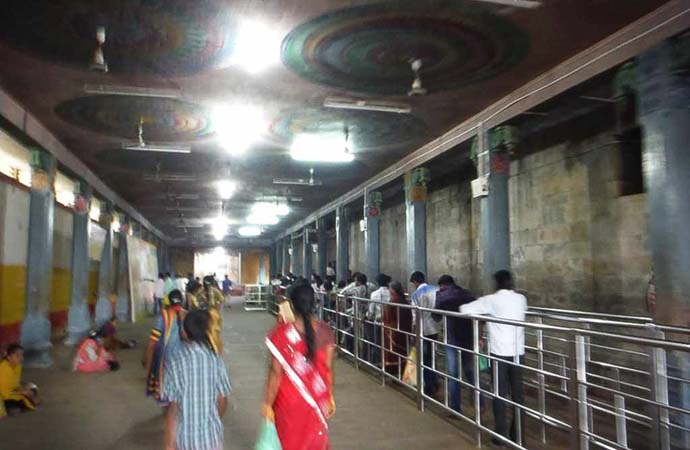 The line for Jupiter pujas is long...
Beautiful paintings at the Venus temple.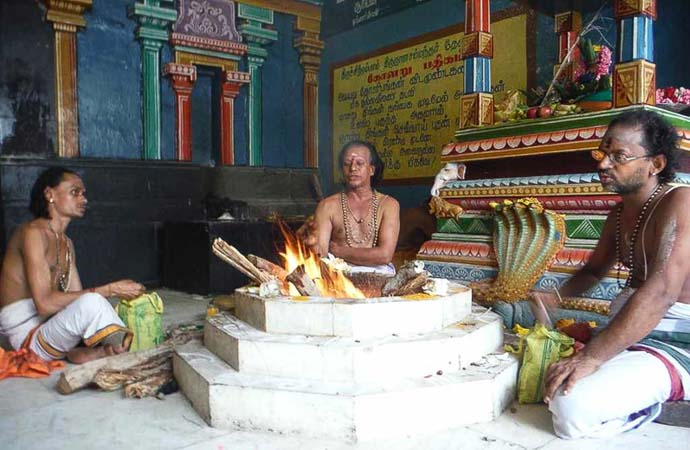 A special fire ritual at the Saturn temple.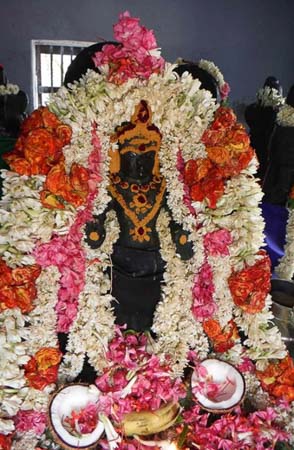 A special abishekam ritual for Saturn on day two.
The Rahu Temple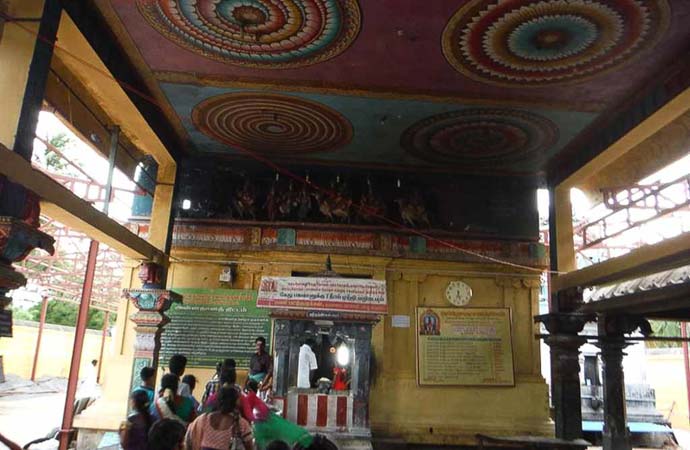 The Ketu Temple.
The Durga Temple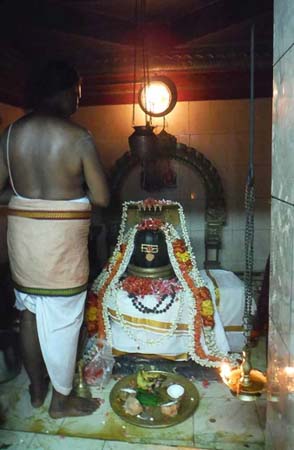 The Shiva Temple Yagya
Chandi Puja and recitation of Chandi path.
Chandi Path Recitation.
For all galleries please click here)