Hanuman/Manyu Suktam Yagya Series - April 16 thru April 25 ($65)

Hanuman is one of the great heros of the Ramayana epic. He is the divine monkey god, son of the wind, who helps Rama rescue his wife Sita, defeat the demon Ravana and his army, and destroys Lanka. As such, his yagyas bring the qualities of strength, power, and devotion to a higher reality.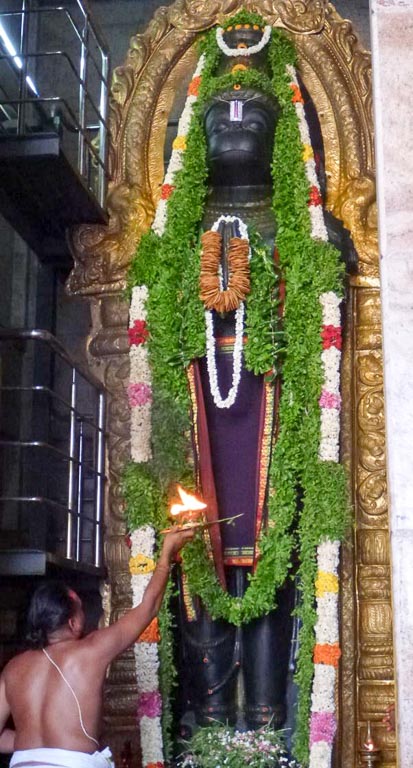 We are fortunate to be able to perform this yagya in a beautiful Kanchipuram temple where the Hanuman is almost 20 feet tall! For this special event, we have arranged for 40 foot long flower and tulsi malas, 150 litres of milk for abishekam, and a special mala made of lentil crackers that are a favorite of Hanuman's.
Hanuman yagyas are particularly good for softening and balancing the influence of Rahu, Mars and Saturn, and for strengthening the protective influence of the planet Jupiter.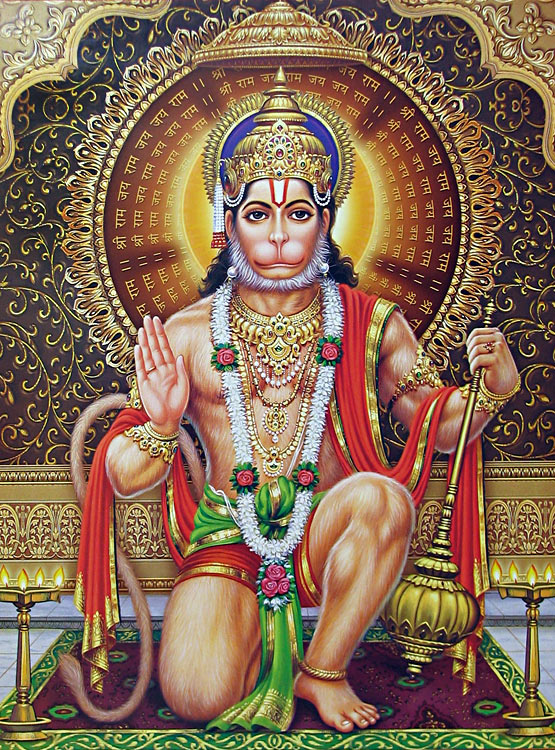 These yagyas are the first stage of our three month yagya series running from April through June. This month we focus on Hanuman to clear away obstacles, in May we focus on Saturn to reduce his restrictive influence, and in June we focus on Lakshmi to attract abundance and fullness of life.
The program will also include a 50 priest Lakshmi yagya for prosperity,
to be held in Pune on Friday. April 24th.

For complete details and signup options, please click here.
---
March Navaratri Yagyas
(for all galleries please click here)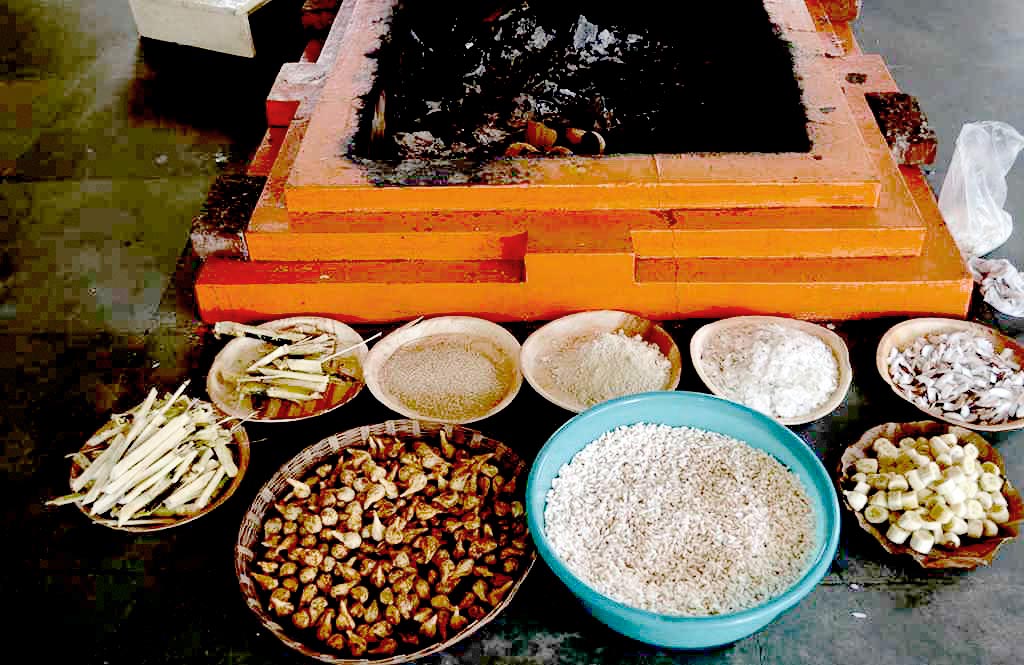 The Navaratri Yagyas begin with a daylong Ganesha yagya to remove obstacles.

Fresh malas every day!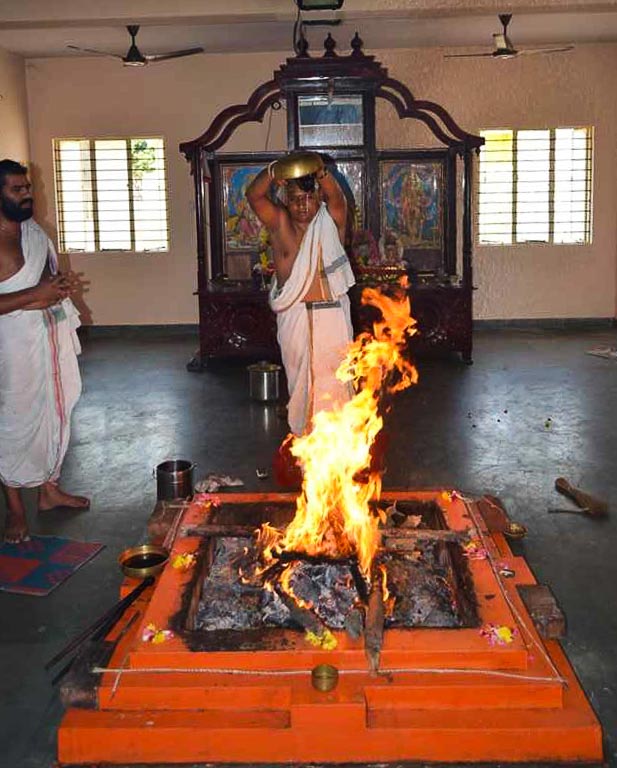 The fire yagya ends dramatically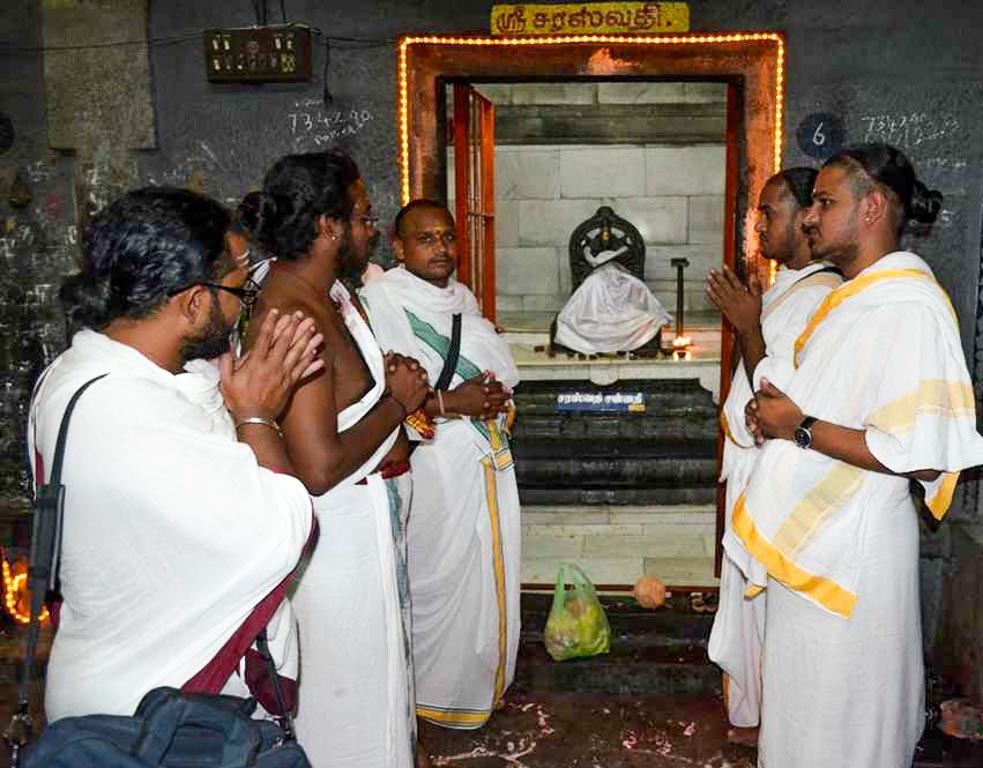 The priests in the Saraswati temple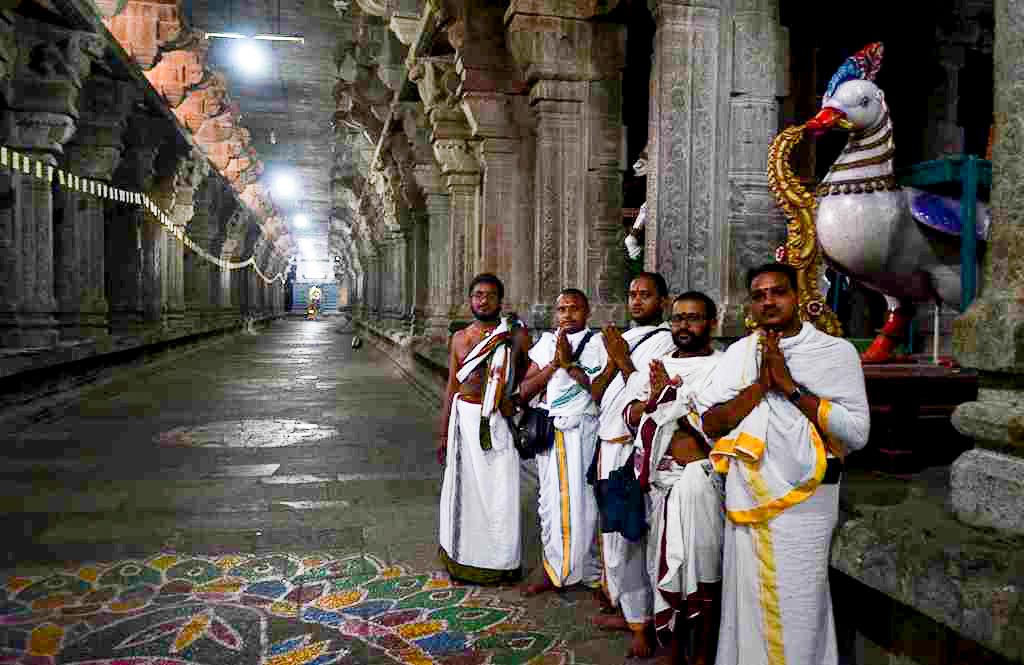 The priests in the big Ekambeshwara temple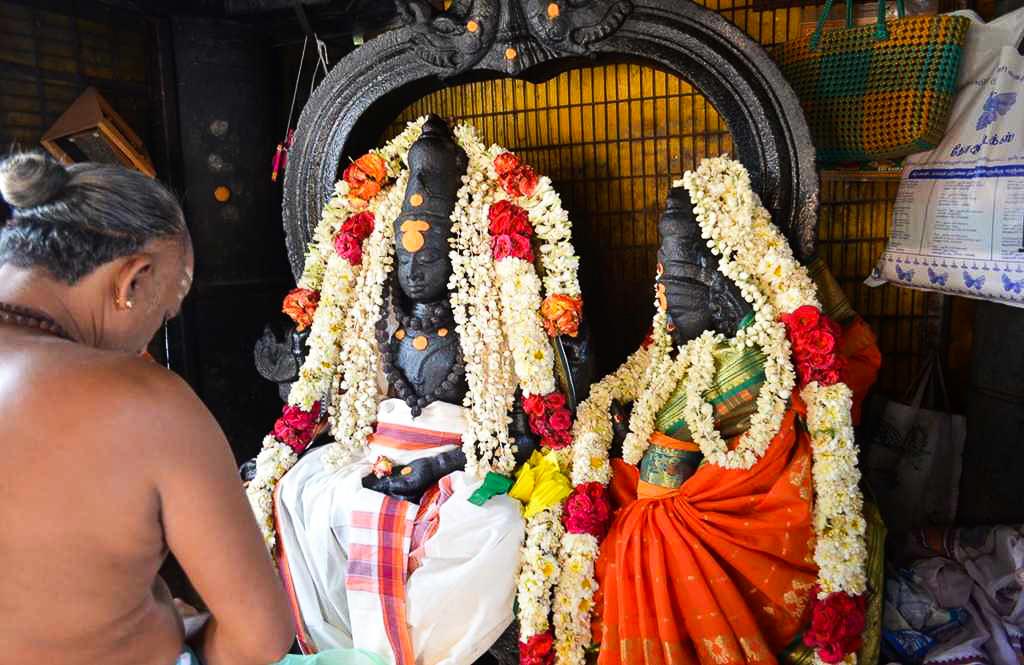 Performing puja at the Shiva/Parvati marriage temple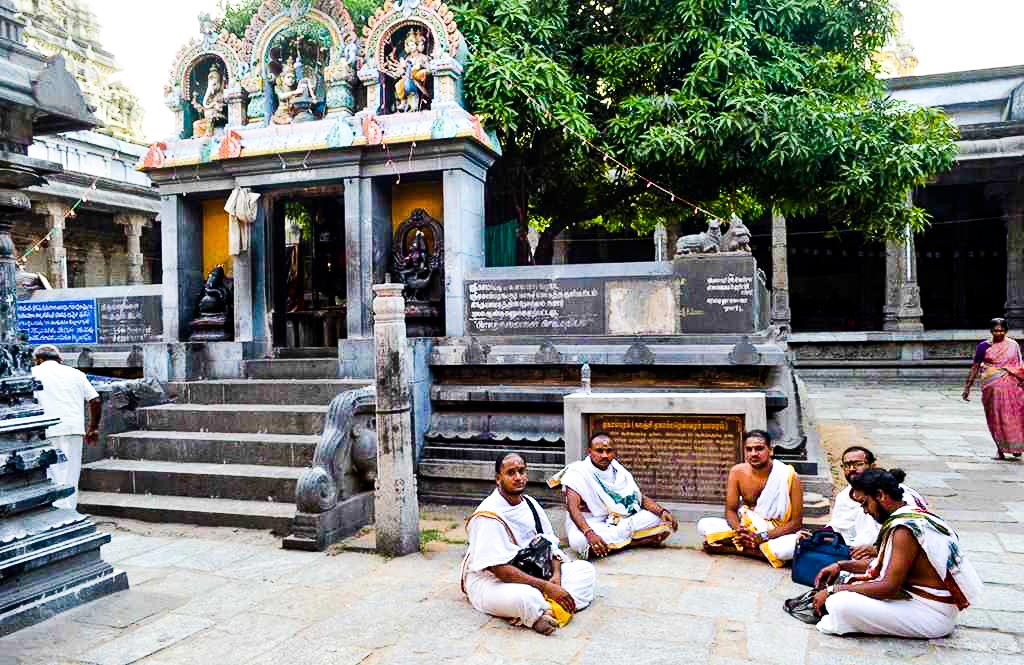 Our priests outside the marriage temple

Durga - lemons are her favorite fruit!

The temple elephant out for a stroll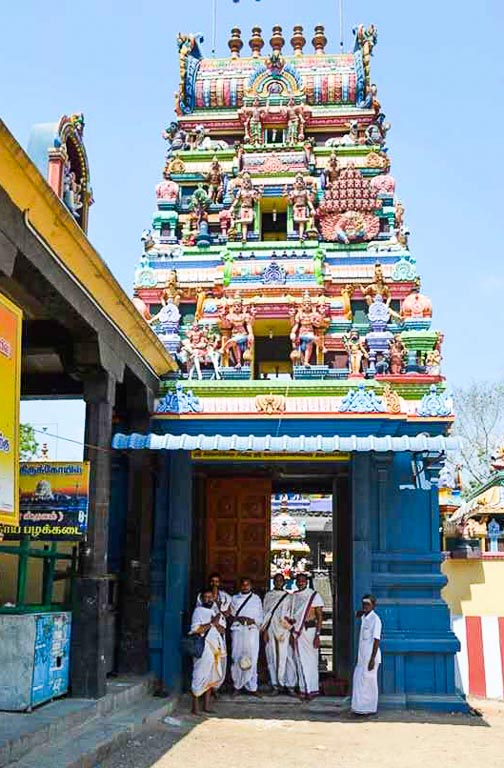 The Lakshmi temple tower
The priests ready to start the Lakshmi yagya
(for all galleries please click here)