A special 10 day yagya series performed at the southern tip of India.
August 19 to 28
($65 for the entire family)
In July, our priests went to the northern region of India to perform yagyas for us in Haridwar/Rishikesh, at the foothills of the Himalayas.
This month, the priests travel to the southern tip of India for a program that features Subramanya/Mars yagyas in Tiruchendur (above center), and Durga Goddess yagyas at Kanyakumari (above left) - literally the southern most tip of India.
We supplement those yagyas with our 50 priest Lakshmi yagya, Venus, and Jupiter yagyas in Pune.
Complete details and signup options, are here.
===========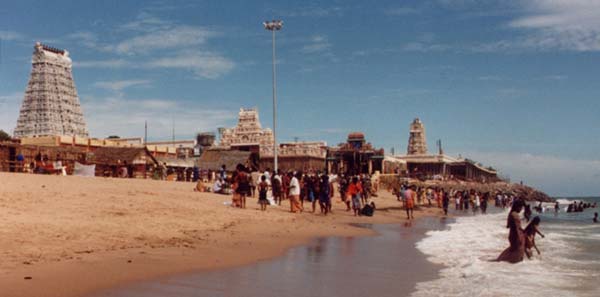 Subramanya is the son of Shiva and Parvati and brother to Ganesha. He is considered to be the Divine General who is in command of the army of the gods. As such, he is the embodiment of the planet Mars.
The Tiruchendur temple is a wonderful place, located right on the ocean. Traditionally, people come to the temple to perfom yagyas for a powerful and balanced Mars. For both men and women, Mars energy is optimistic, energetic, insightful, dynamic, ready for action, powerful, strategic, and protective.
This yagya is particularly appropriate right now because Saturn is no longer retrograde and Jupiter has changed signs. This yagya will support our efforts with lots of energy to put our plans into action!
Complete details and signup options, are here.
===========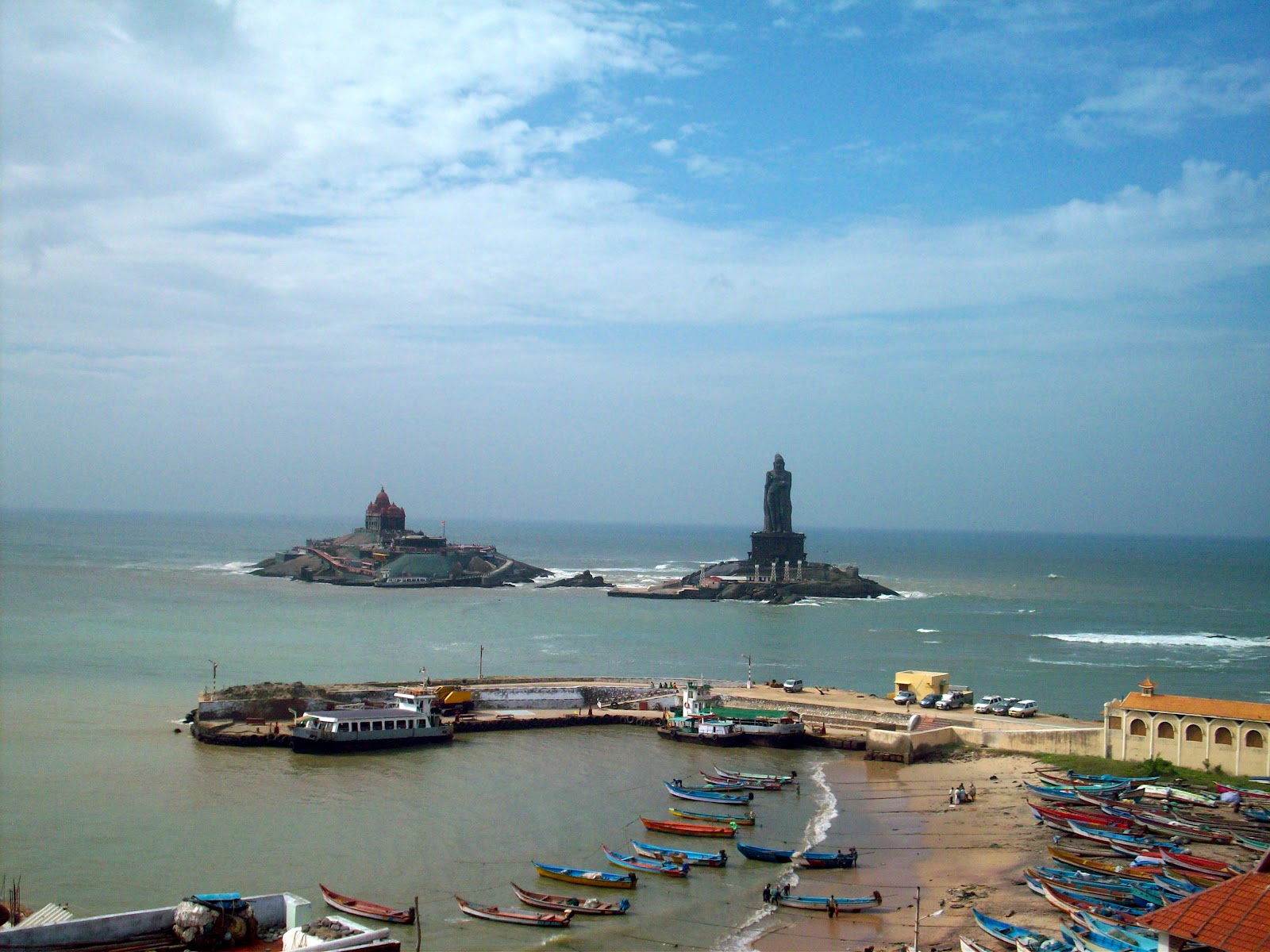 Kanyakumarti is the southern most tip of India. It is where three great bodies of water; the Indian Ocean, the Arabian Sea, and the Bay of Bengal all come together.
Its history dates back to vedic times when the goddess came here to meditate in order to attract Shiva's attention. Eventually she was successful, although Shiva was delayed on his way to the wedding and in anger, she threw her wedding flowers on the sand which is multi-colored to this day. The wedding eventually took place and all was well.
In the image above, the rock on the left contains the temple to the goddess and a larger memorial for Swami Vivekananda who visited this place in 1892 prior to his visit to the west as the first guru to do so.
On the rock to the right, you see a statue of Thiruvalluvar, a famous Tamil Saint. The statue is 133 feet tall.
We perform pujas here to gain the blessings of this most powerful place for the goddess. Here her qualities are an open mind, breaking through limiting boundaries in emotion and thought, and the ability to find and enjoy the peace of solitude.
Complete details and signup options, are here.
===========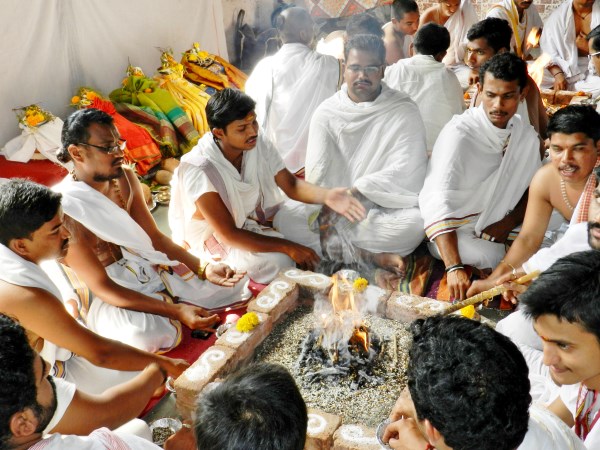 In Pune, we being with our 50 priest Lakshmi yagya on Wednesday, August 19th. Since Lakshmi is associated with the energy of Venus, this is a balancing start to a month that features so much Mars energy!
We conclude the month with a day of yagyas for Jupiter on Thursday, August 27th, followed by a day of yagyas for Venus on Friday, August 28th.
Jupiter has changed signs recently and yagyas performed before a planet has fully regained strength are most effective. We perform these yagyas to increase our luck, prosperity, and the pure spirituality that Jupiter gives.
Venus is now retrograde through September 5th. Retrograde planets are strong in their influence although not in the most positive way. A little Venus "shanti" (peace) is good at this time.
Complete details and signup options, are here.
===========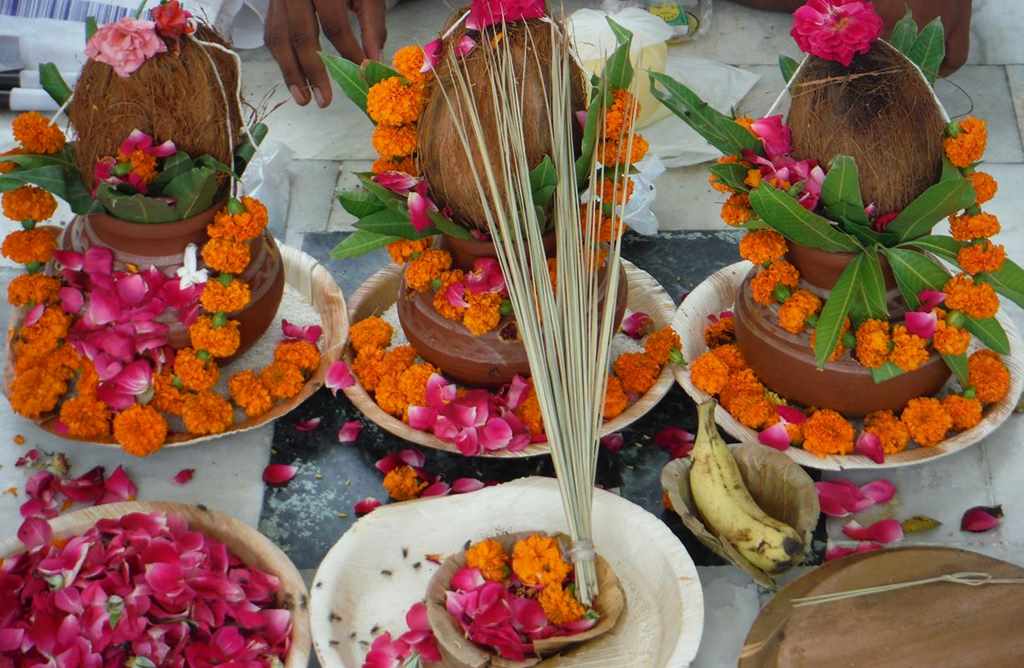 This is going to be quite a month! Please join us.
---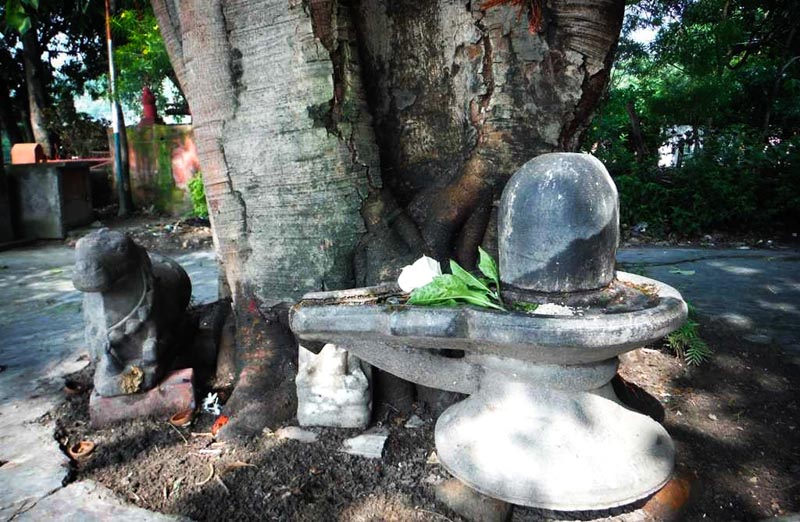 July Haridwar Yagyas
(for complete photo galleries please click here)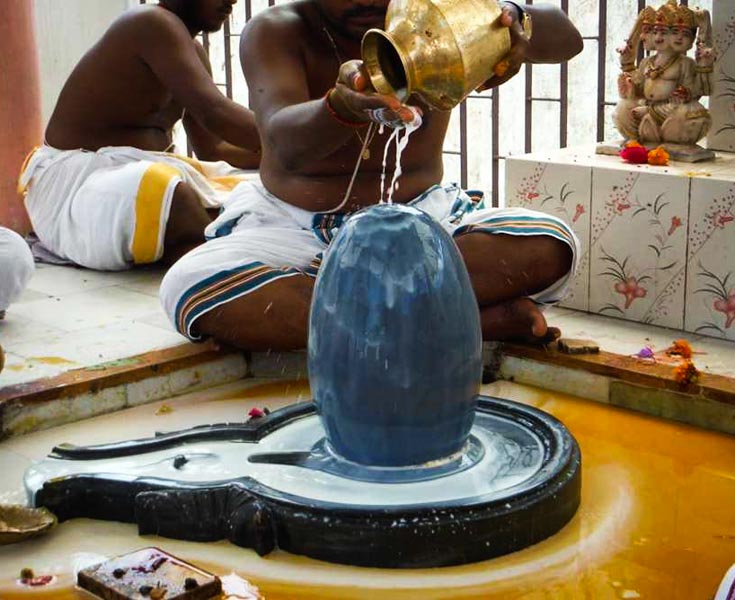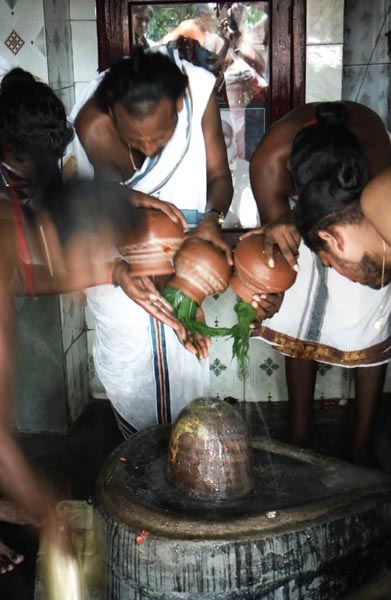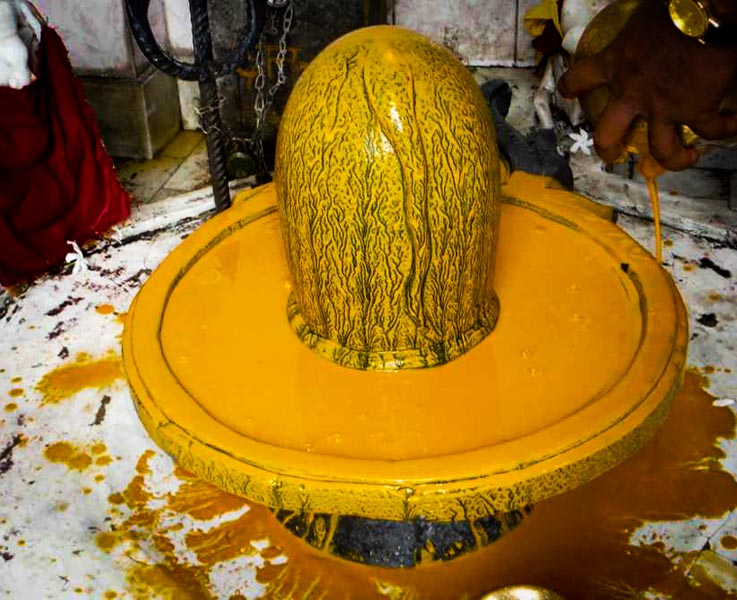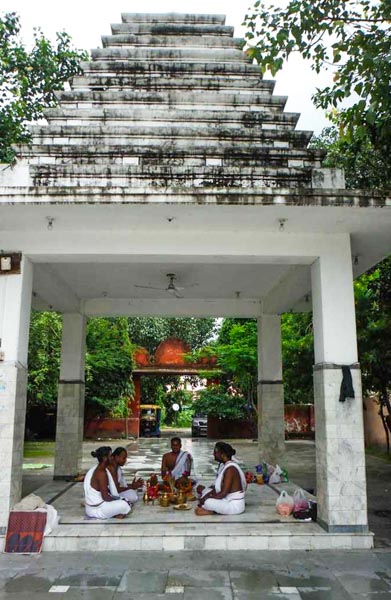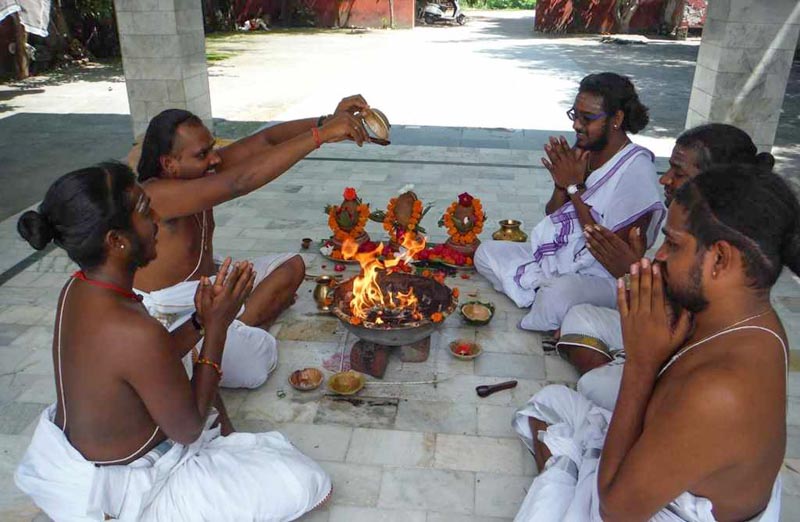 For all galleries please click here)