Maha Rudra and Shivaratri Yagya Series ($75) Feb. 9th - 18th
includes Ganesha Day, 19 Day Maha Rudra, Shivaratri night and Ganga Yagyas
plus Daily Mrytunjaya yagyas through March 22nd
Our annual series of Shiva/Rudra yagyas begins with a day long Ganesha yagya, followed by the 10 day/11 priest Maha Rudra yagya, complete yagyas in three locations on Shivaratri night, and a soothing Ganga Yagya on the final day.
Because it has been so popular, we are also including 30 days of daily Mrytunjaya Yagyas
for all participants until the next yagya series begins on March 22nd.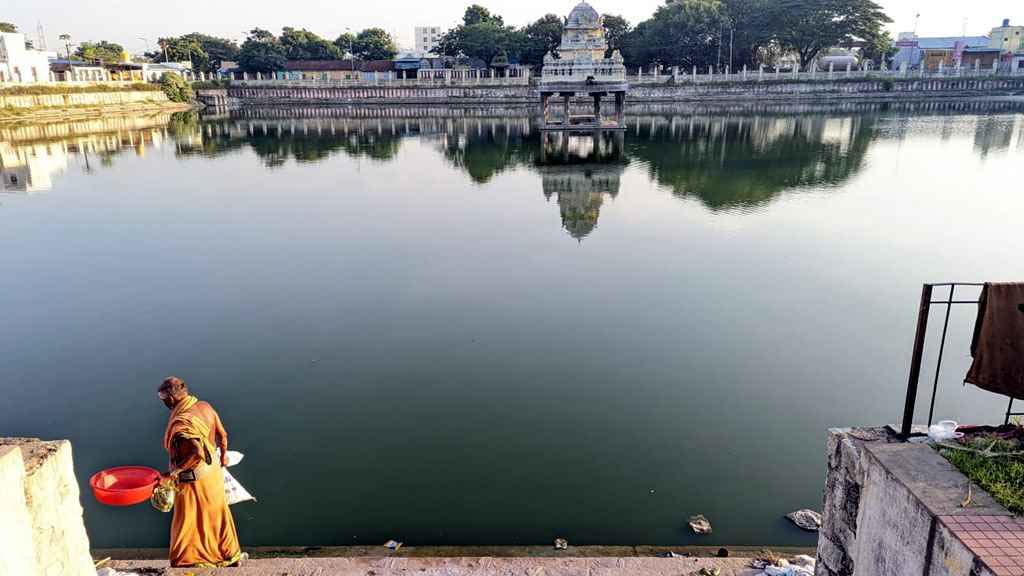 Our events in Kanchipuram will be performed in 12 different Shiva temples that surround a picturesque lake. It is a rare opportunity to use these temples in our program. Each temple contains a unique Shiva lingam.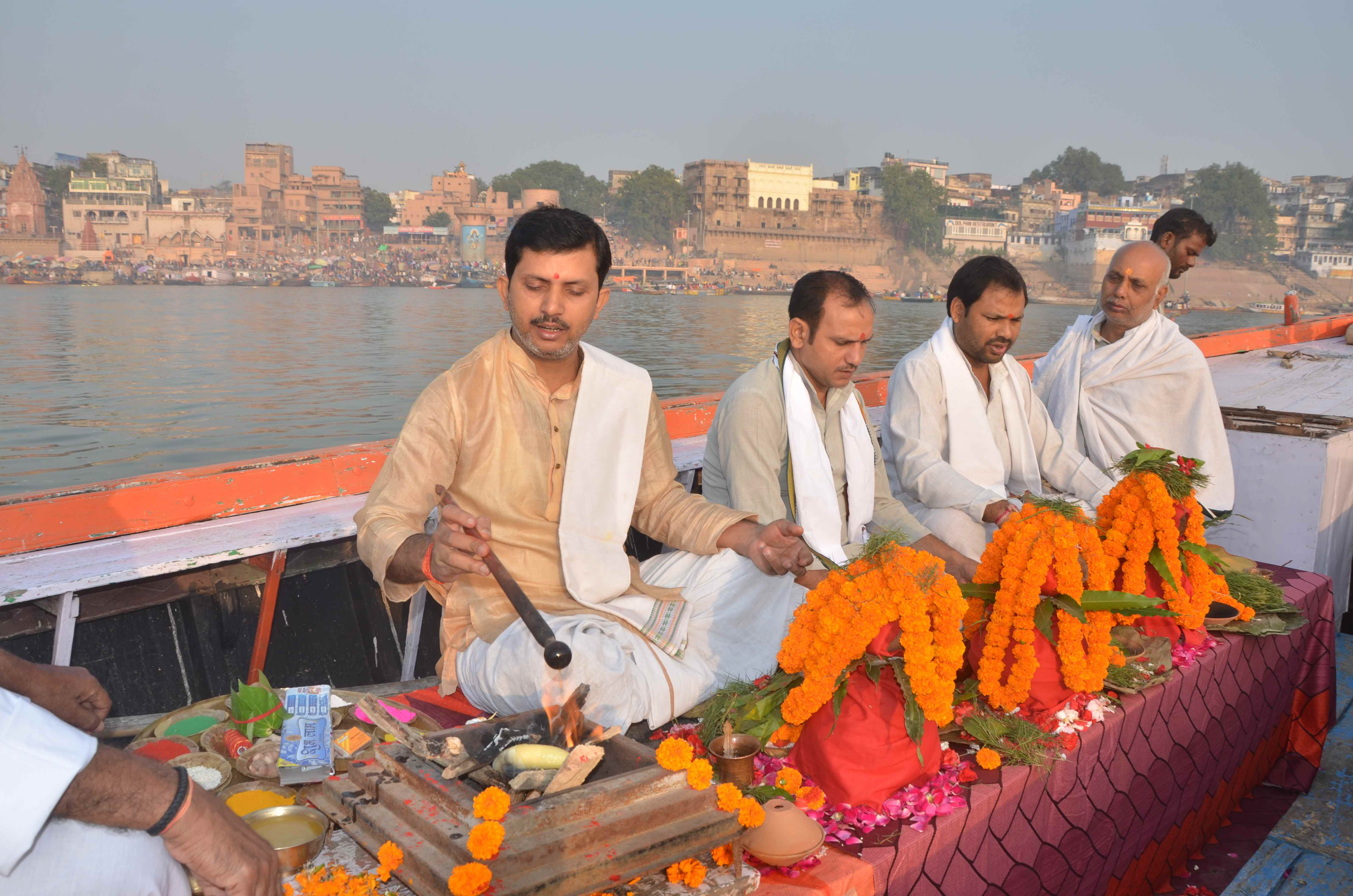 The Varanasi events will be performed at the country-side yagya shala as well as on the banks of the Ganges on the final day.
Shivaratri is a wonderful time for yagyas because it is the time when it is easiest to reach Shiva and to gain his blessings and protection for the following 12 months. Shiva is experienced as deep spiritual silence and these yagyas amplify that aspect of our consciousness.
Shivaratri night will include the full daytime program in Kanchipuram, plus additional rituals in Varanasi, Pune, and Chidambaram.
The program will also include more Rudram/Chammakam repetitions as a part of this program as well as marking the completion of our multi-year Ati Rudra Yagya of 14,641 repetitions of the Sri Rudram hymn from Yajur Veda performed primarily in Chidambaram (above), ancient home to the original Shiva Nataraj (dancing Shiva).
Maha Rudra and Shivaratri Yagya Series ($75) Feb. 9th - 18th

Includes Ganesha Day, 10 Day Maha RudraYagya, Shivaratri night ritual and Ganga Yagya


Includes one month of Daily Mrytunjaya Yagyas

When you sign up, you will have space to enter names and optional birth data for the members of your family. You only need do this once. We retain the family names on file and you can update them at any time.

To learn more about this important Vedic ritual and the traditions associated with it, please click here. You will find a complete explanation of the festival, plus links to yagya videos, text and translation of Sri Rudram and Chamakam - the Vedic texts used in this ritual. Also available are 10 podcasts on Shiva and an MP3 library of over 100 Slokas and Hymns to Shiva as well as the full recitation of Rudram and Chamakam.

We utilize the very best educated and highly trained priests and pundits. Our entire team is fully dedicated to the proper performance of these religious rituals.

There is never any pressure to participate or to continue participating in the Puja.net yagyas. It is up to each individual to decide if and how effective the yagya programs are for them.