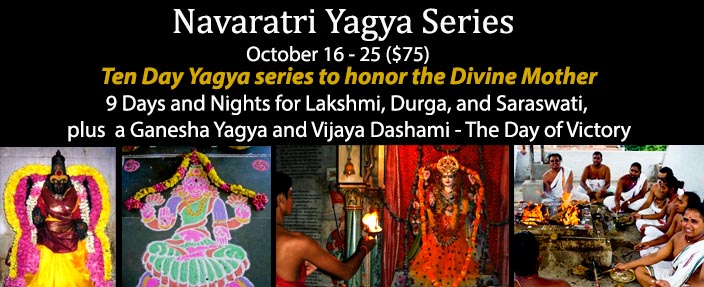 October 16th to 25th in Kanchipuram
plus
Daily Mrytunjaya Pujas through November 15th
Navaratri honors the Divine Mother in her various forms. The Vedic tradition celebrates Durga, Lakshmi, and Saraswati. Taken together, they represent Power, Abundance and Wisdom in their most auspicious and charming forms.
We begin on October 16th with a full day yagya for Ganesha that involves the offering of 1008 modaka sweets, traditionally considered ot be his favorite food. This is followed on October 17th with 10 days of yagyas starting with Durga for three days, then Lakshmi for three days, and Saraswati for three days.
We conclude on Vijaya Dashami - the Day of Victory, Oct 25th. Vijaya Dashami will feature special pujas for Saraswati who is honored on this day of victory, symbolic of the victory of light over darkness, joy over suffering, and wisdom over ignorance.
Each day for ten days, our priests will perform an elaborate Chandi (Durga) yagya from 8 AM to 1 PM. This is followed by 2 hours of evening pujas when the Chandi Path Goddess Mantra of 700 verses (Durga Saptashati) is recited along with the 1008 names (Sahasranam) of Lalitha; the form of the goddess who combines both beauty and power.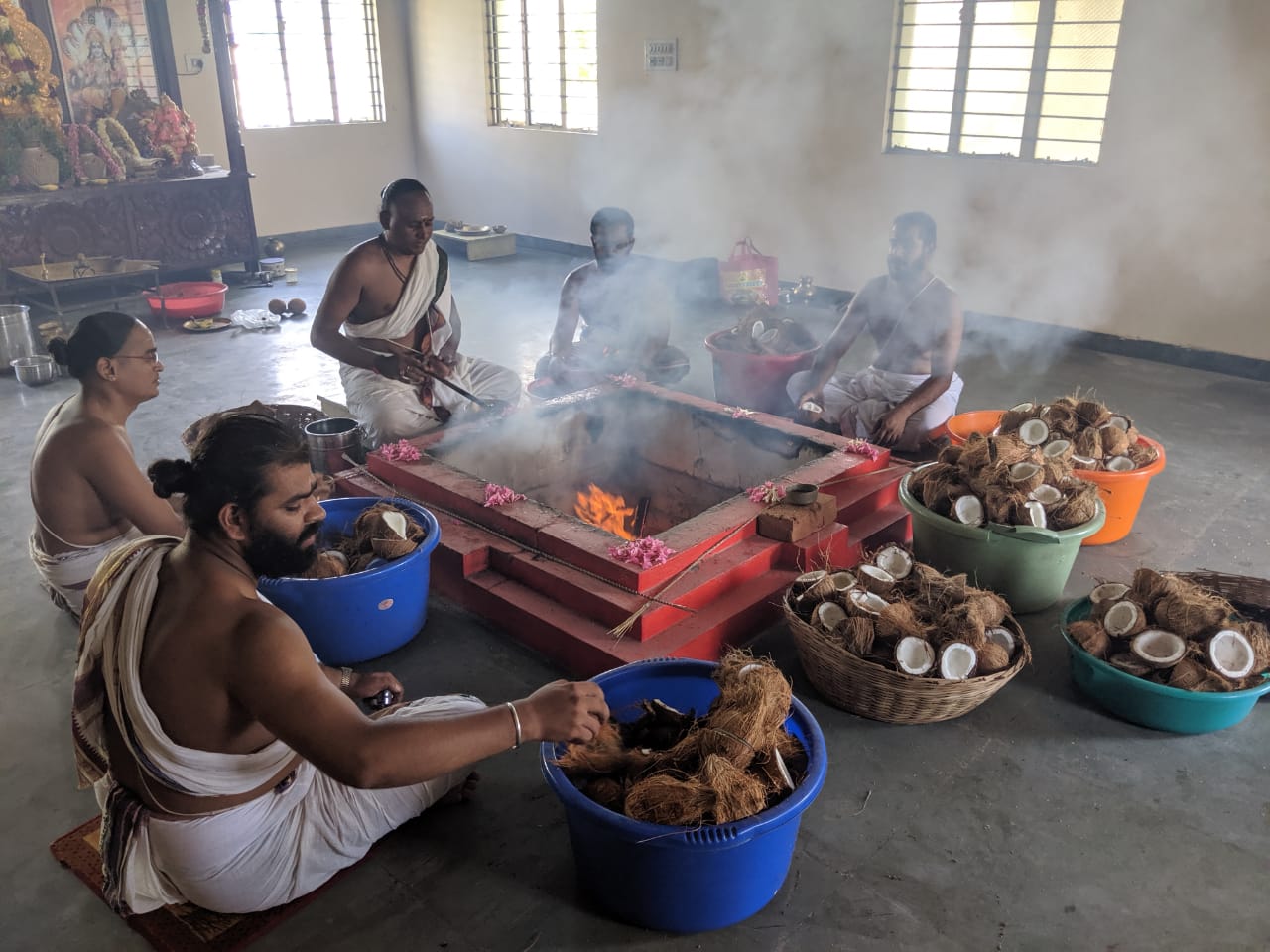 These yagyas are profoundly purifying and eliminate old stresses and bad karmas. As a result life is lived with greater freedom, happiness and satisfaction.
Please join us!
Further details and signup are available using the following links

Click here for Navaratri Yagya details
Or sign up using the buttons below
Complete Navaratri Yagya Program ($75)
includes
Daily Mrytunjaya Pujas through 11/15

credit card

You will be able to enter your family details when you check out.
We retain the family names securely and you can update or
delete them at any time.